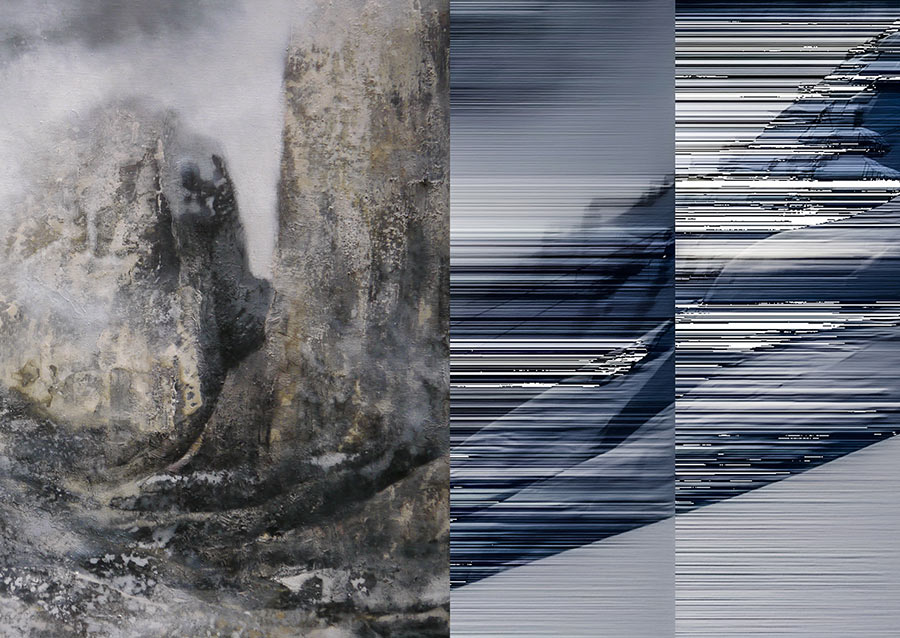 BERG / WERKE
mountain / works
Jens Rausch und falkbrvt
painting and photography // malerei und fotografie
opening // eröffnung:
saturday // samstag 02. september 2023, 19.00 – 21.00 Uhr
mountain tour with // bergtour mit falkbrvt:
saturday // samstag 16. september 2023, 15.00 – 17.00 Uhr
visit by appointment // besuch nach vereinbarung:
+49 170 / 45 27 165
exhibition duration // dauer der ausstellung:
02. september – 21. oktober 2023
PHOTO.KUNST.RAUM. hamburg
friedensallee 26
22765 hamburg
www.photokunstraum-hamburg.com
the exhibition BERG / WERKE (mountain/works) at PHOTO.KUNST.RAUM. hamburg combines paintings from the series "BERGEn" by jens rausch with photography from the series "move – mountain landscapes I" by falk.brvt and takes the viewer on a journey of seeing, feeling and understanding. both artistic positions are concerned with the supposed truthfulness of the respective mountains, their structural characteristics, the schema or the 'idea' of mountain. in addition, there is the temporal dimension of a geological mountain formation, which is juxtaposed with the rapid changes caused by human influence.
an exciting alternation between the two artistic positions in their different genres; an interplay of a constant self-location of the viewer with his very own perspectives, angles of view and habits of seeing. the magic and the power of the mountains always remains inherent in the BergWerke (montain/works).
"Thus, in the glacial ice slick, the hiker rushes down the steep slopes directly into the depths and heights – in the middle of it the viewer between clouds of mist, abysses and crevasses." (Carmen Oberst)
die ausstellung BERG / WERKE im PHOTO.KUNST.RAUM. hamburg kombiniert malerei aus der serie "BERGEn" von jens rausch mit fotografie aus der serie "move – berglandschaften I" von falk.brvt und nimmt den betrachter mit auf eine wanderung des sehens, empfindens und begreifens. beiden künstlerischen positionen geht es um eine vermeintliche wahrhaftigkeit der jeweiligen gebirge, deren strukturelle eigenschaft, das schema bzw. die 'idee' von berg. hinzu kommt die zeitliche dimension einer geologischen gebirgsentstehung, die dabei den rasanten veränderungen durch menschliches einwirken gegenübersteht.
ein spannender wechsel zwischen den beiden künstlerischen positionen in ihren unterschiedlichen genres; ein zusammenspiel einer ständigen selbstverortung des betrachters mit seinen ganz eigenen sichtweisen, blickwinkeln und sehgewohnheiten. die magie und die kraft der gebirge bleibt dabei den BergWerken stets inhärent.
"So rauscht im Gletschereisglatten der Wanderer die steilen Hänge unmittelbar in die Tiefe und Höhe – mitten drin der Betrachter zwischen Nebelschwaden, Abgründen und Gletscherspalten." (Carmen Oberst)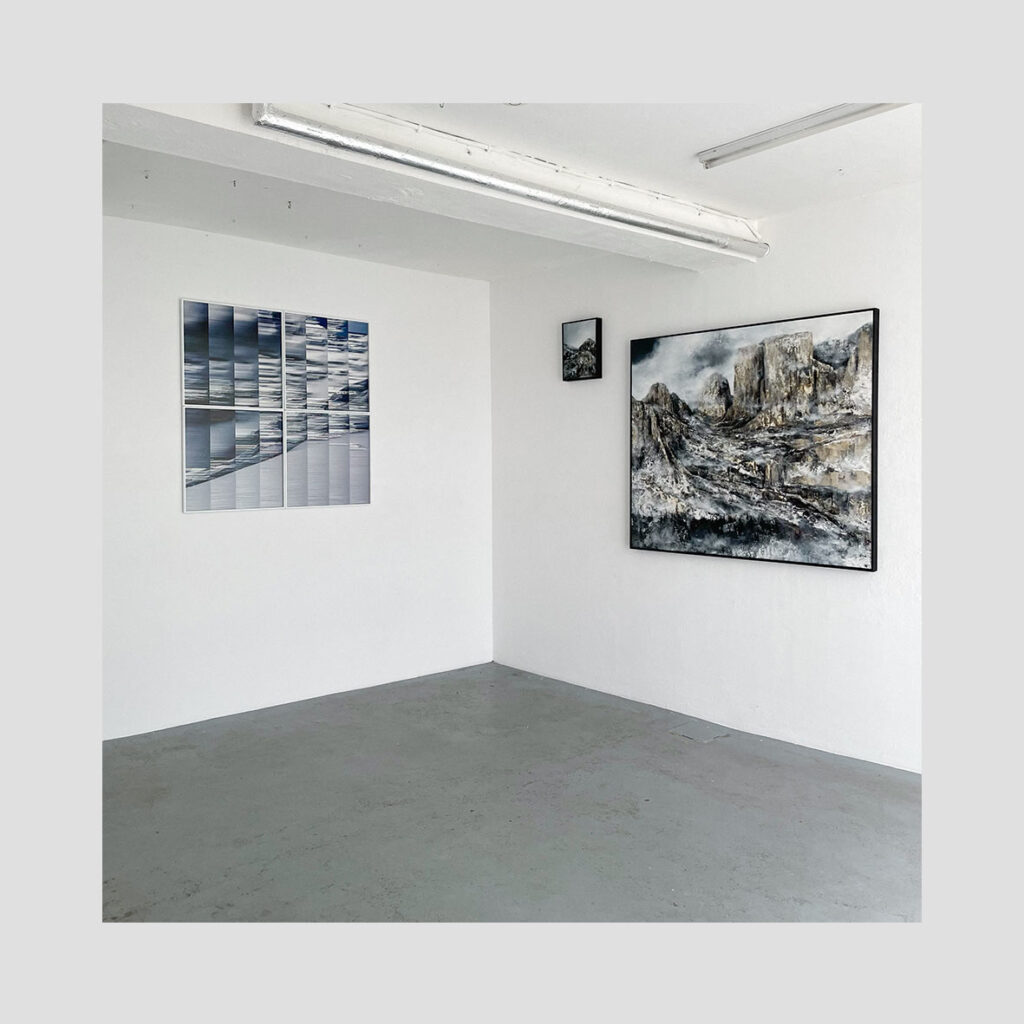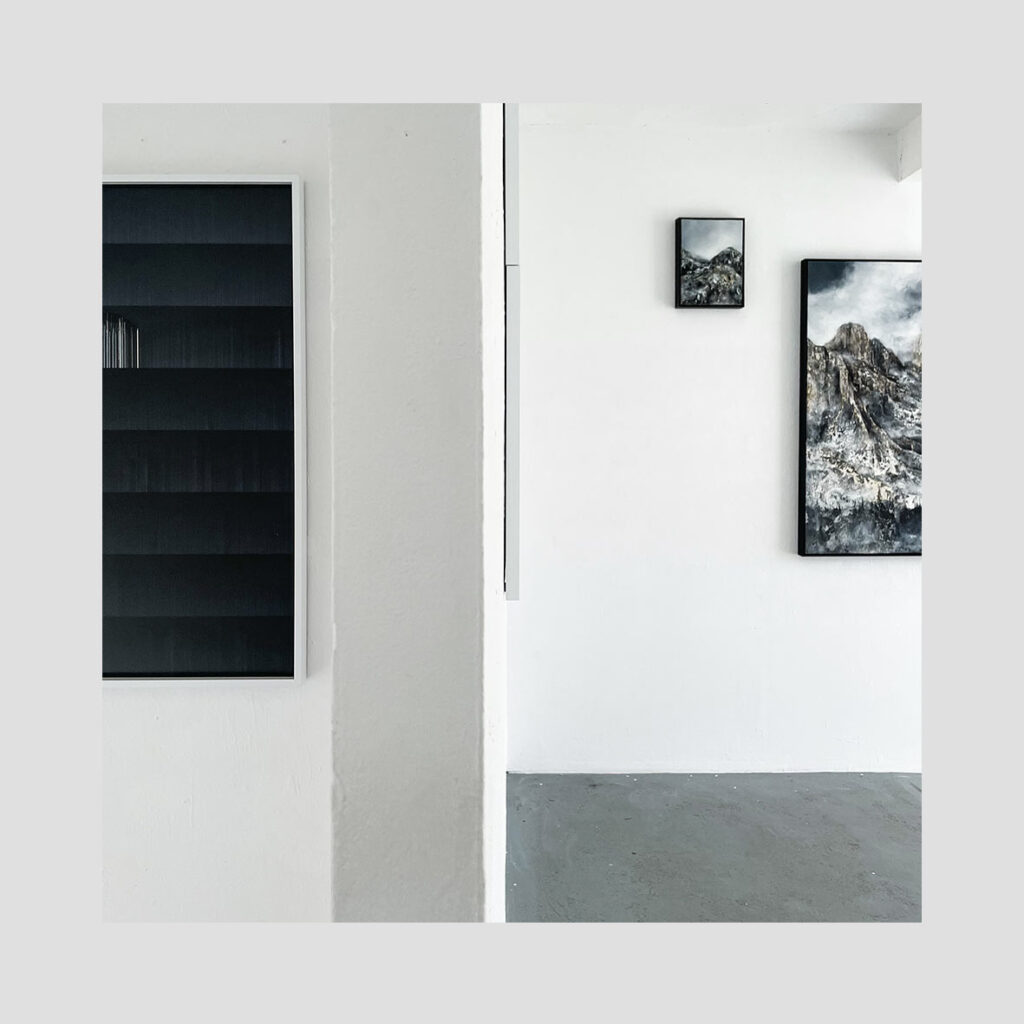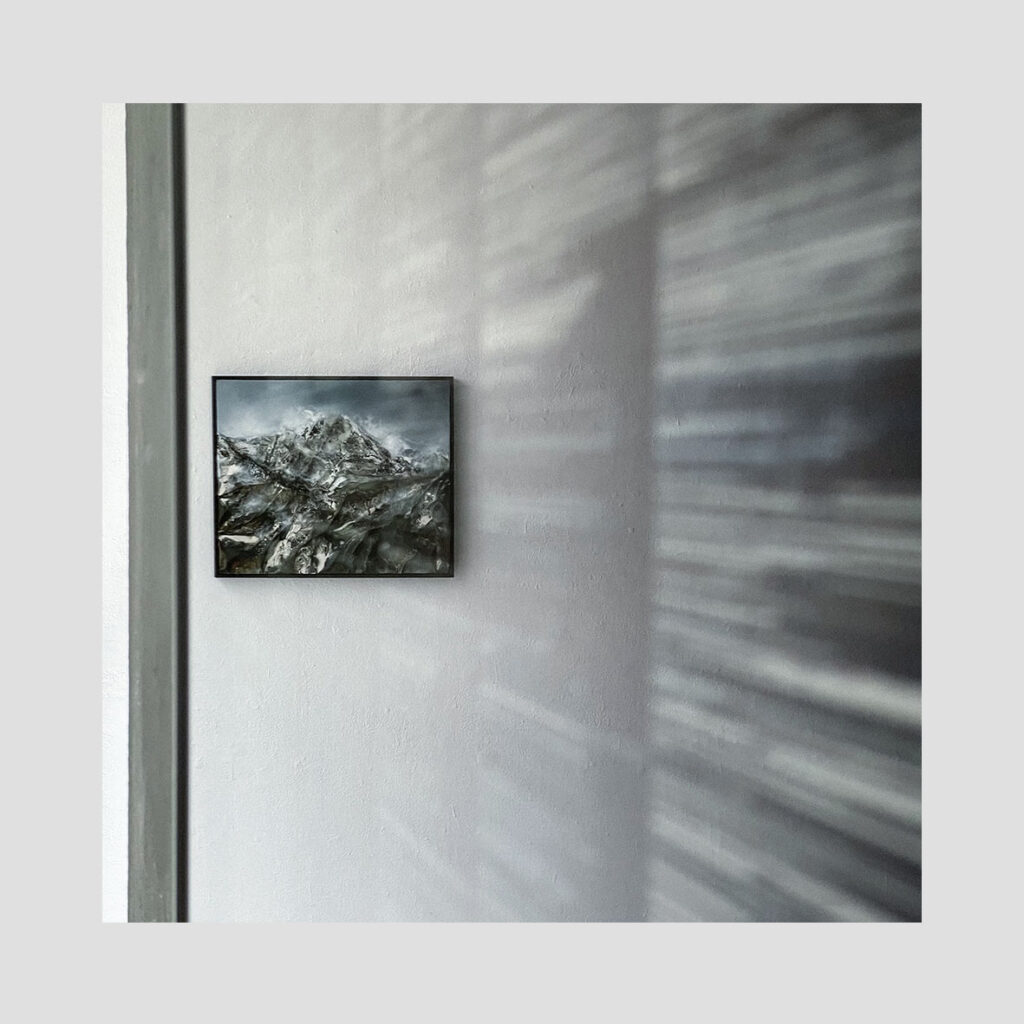 exhibition views // ausstellungsansichten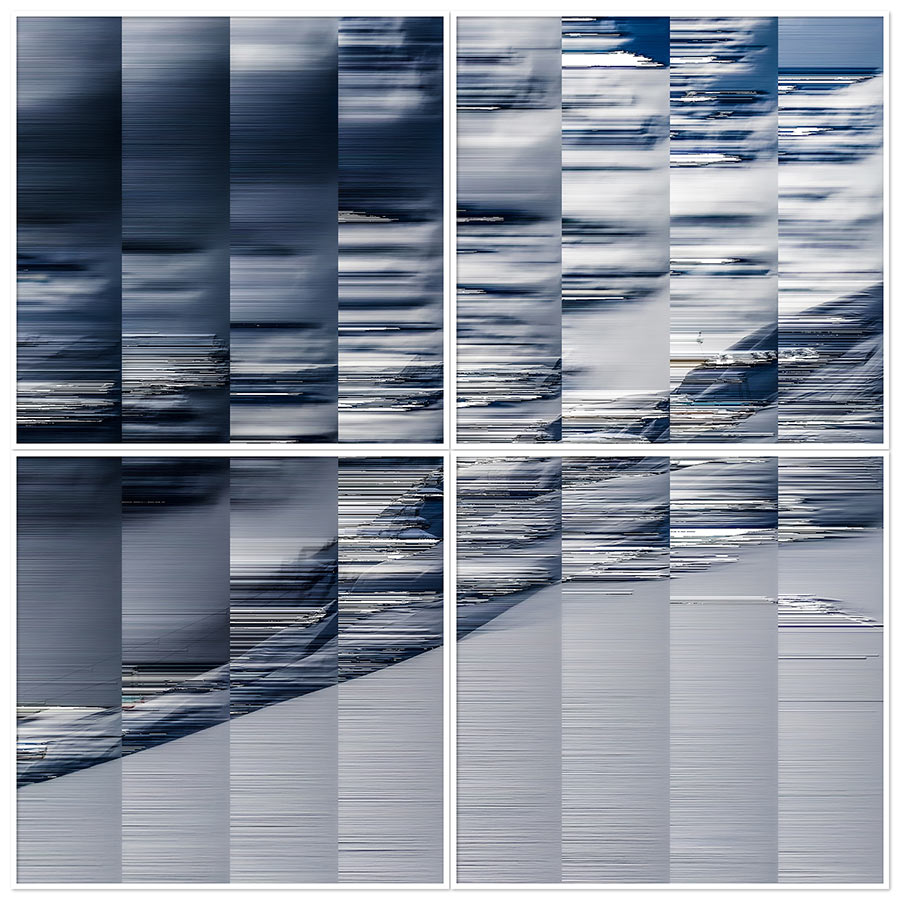 2023-0001 _ 04M2
vierteilig // four-part
je // each 64x64cm – 25,2×25,2inch
gesamt gerahmt // total framed ca 132x132cm
edition of 4
mehr aus der serie // more from the series:
>> move – berglandschaften I // mountain landscapes I (2023/05)