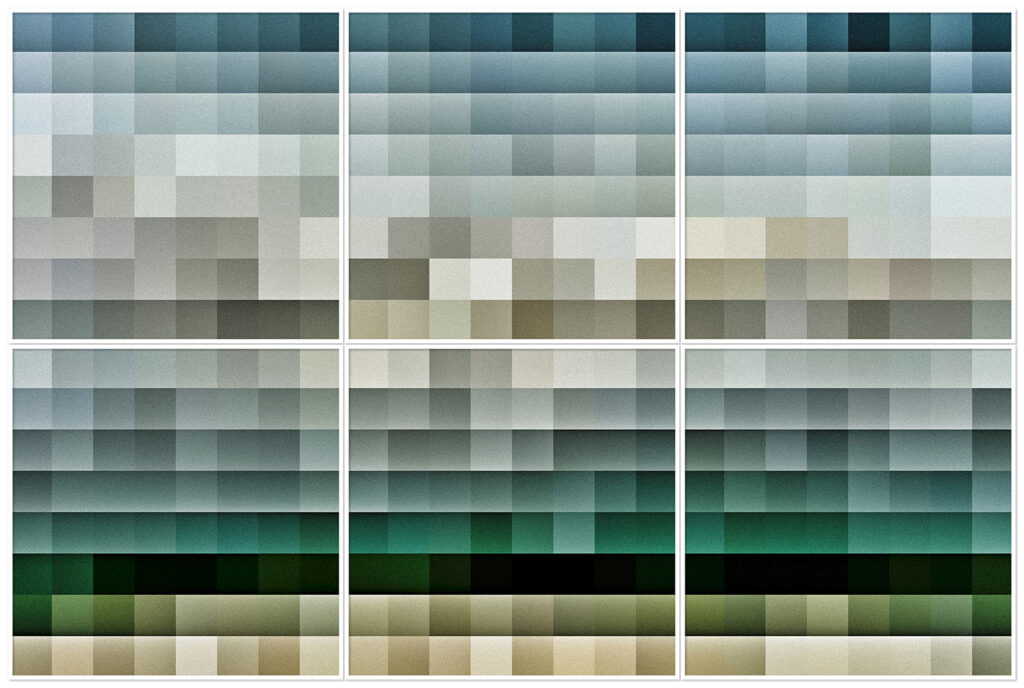 mönch am meer
2023-0021
sechsteilig // six-part
je // each 64×64 cm – 25,2×25,2 inch // fine art print // edition of 8
gerahmt // framed ca 132×196 cm
(face.core)
Frage an Peter Sloterdijk:"Was macht den 'Mönch am Meer' so unerhört?" Seine Antwort:"Es ist das erste Bild der Auflösung des Subjekts in der Substanz."
zitat aus: Zauber der Stille
Caspar David Friedrichs Reise durch die Zeiten
von Florian Illies, seite 115
falkbrvt
caspar david friedrich – acht werke
in 8X8 abstraktionen
acht werke werden auf wenige pixel reduziert, im anschluss stark vergrössert und jeweils in ein sechsteiliges tableau zerschnitten. das bildverhältnis von 2 zu 3 im hoch- bzw. querformat ist abgeleitet vom klassischen analogen kleinbildformat.
der abstrahierte und erweiterte bildraum verdichtet die innere struktur und bildatmosphäre des jeweiligen werks. gleichzeitig eleminiert er alles gegenständliche und narrative. übrig bleibt die reine bildessenz: das eigene empfinden.
das eismeer ist auslöser und kern dieser neuen serie, die im herbst 2023 entsteht und ist teil der ausstellung "eisige visionen".
falkbrvt
caspar david friedrich – eight works
in 8X8 abstractions
eight works are reduced to just a few pixels, then greatly enlarged and each cut up into a six-part tableau. the image ratio of 2 to 3 in portrait and landscape format is derived from the classic analog 35mm format.
the abstracted and expanded pictorial space condenses the inner structure and the inner structure and atmosphere of the respective work. at the same time, it eliminates all representational and narrative elements. pure pictorial essence remains: his own feelings.
the sea of ice is the trigger and core of this new series, which will be created in the fall of 2023 and is part of the exhibition "icy visions".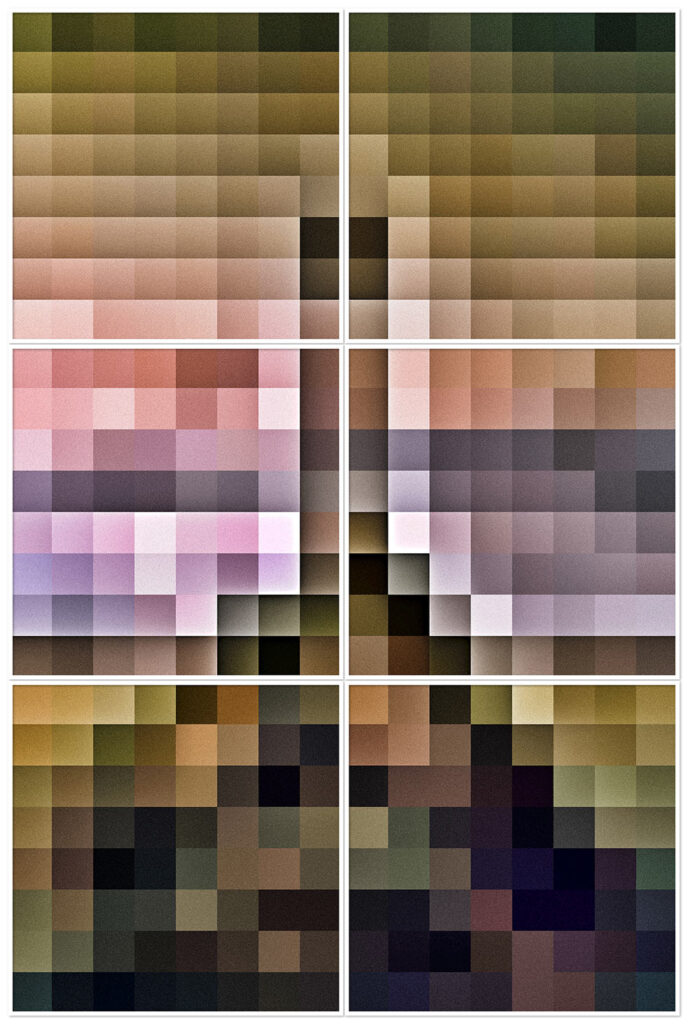 das kreuz an der ostsee
2023-0022
sechsteilig // six-part
je // each 64×64 cm – 25,2×25,2 inch // fine art print // edition of 8
gerahmt // framed ca 198×132 cm
(face.core)
der wanderer über dem nebelmeer
2023-0023
sechsteilig // six-part
je // each 64×64 cm – 25,2×25,2 inch // fine art print // edition of 8
gerahmt // framed ca 198×132 cm
(face.core)
coming soon:
das eismeer
2023-0024
sechsteilig // six-part
je // each 64×64 cm – 25,2×25,2 inch // fine art print // edition of 8
gerahmt // framed ca 132×198 cm
(face.core)
eichbaum im schnee
2023-0025
sechsteilig // six-part
je // each 64×64 cm – 25,2×25,2 inch // fine art print // edition of 8
gerahmt // framed ca 198×132 cm
(face.core)
sonnenuntergang
2023-0026
sechsteilig // six-part
je // each 64×64 cm – 25,2×25,2 inch // fine art print // edition of 8
gerahmt // framed ca 132×198 cm
(face.core)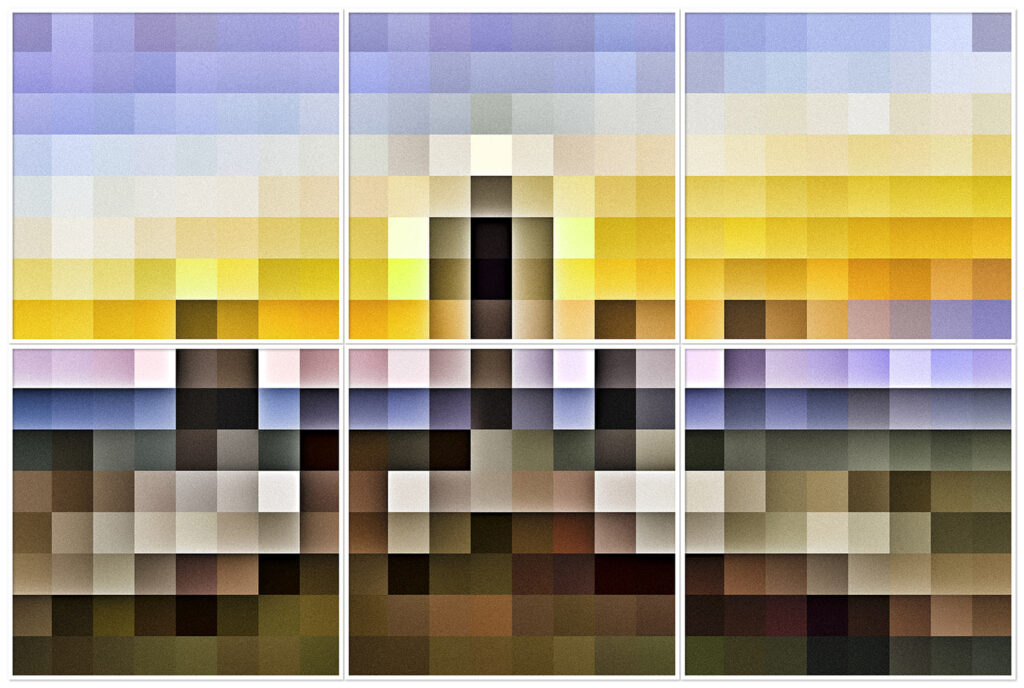 die lebensstufen
2023-0027
sechsteilig // six-part
je // each 64×64 cm – 25,2×25,2 inch // fine art print // edition of 8
gerahmt // framed ca 132×198 cm
(face.core)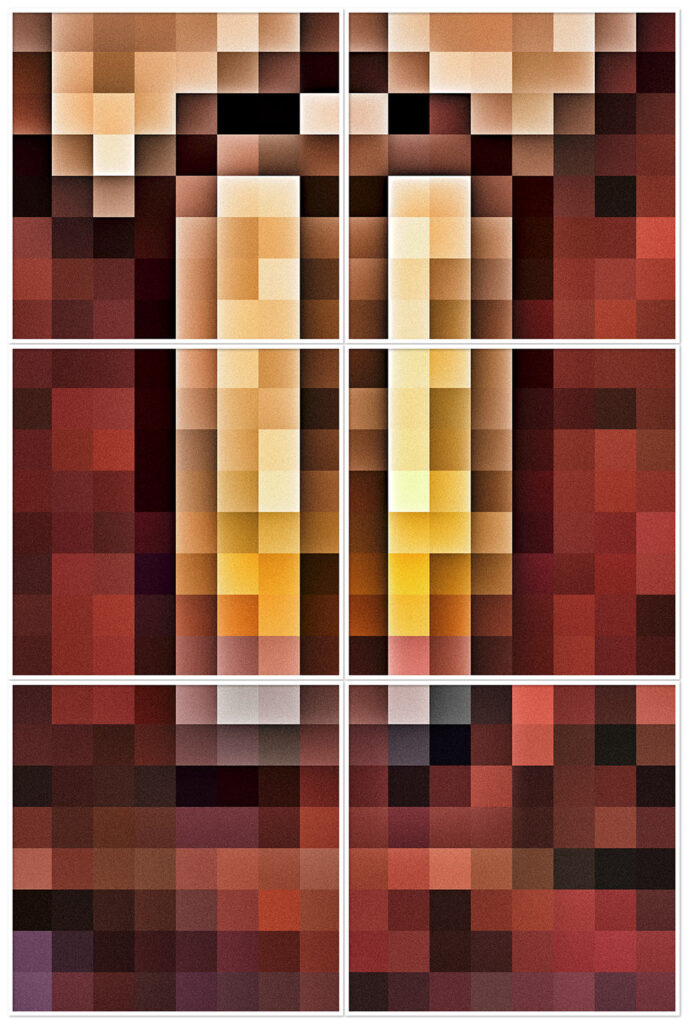 der träumer
2023-0028
sechsteilig // six-part
je // each 64×64 cm – 25,2×25,2 inch // fine art print // edition of 8
gerahmt // framed ca 198×132 cm
(face.core)