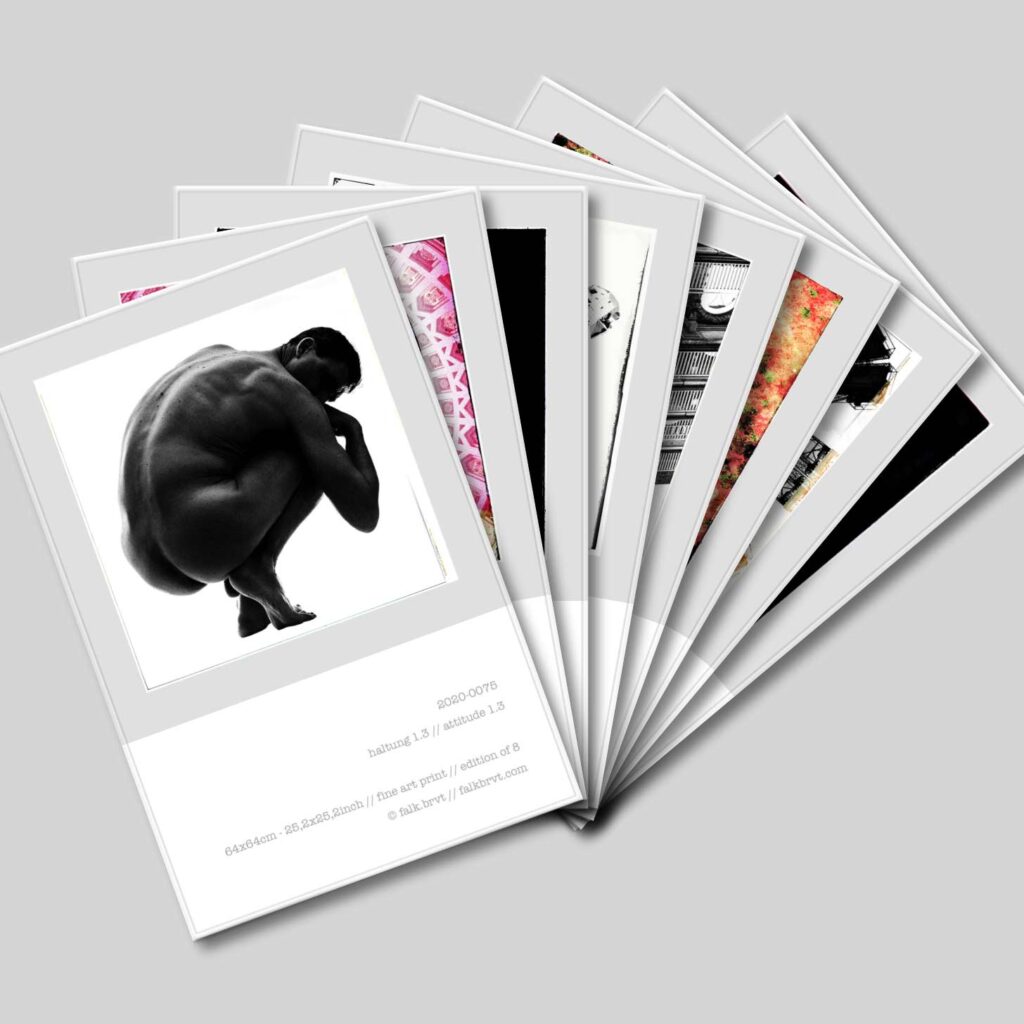 mini
manche meiner werke berühren dich? du findest sie inspirierend?
oder sie fordern dich auf positive art und weise?
dann sei dein eigener kurator! sammle, arrangiere und präsentiere mein werk auf deine weise.
dazu brauchst du weder viel platz noch viel geld.
es gibt jedes werk aus der serie core, move oder note auch als mini.
die minis werden wie die grossformatigen werke als fine art prints produziert. gleiches papier, gleiche tinte. der print ist jeweils 10×15 cm gross, im quadratischen feld als 8X8 cm verkleinerung platziert; darunter stehen alle werksangaben.
offene edition, signiert und datiert. 8 euro je miniatur, zuzüglich versand.
mini
some of my works touch you? you find them inspiring?
or they challenge you in a positive way?
then be your own curator! collect, arrange and present my work in your own way.
you don't need a lot of space or money.
every work from the core, move or note series is also available as a mini.
the minis are produced as fine art prints, just like the large-format works. same paper, same ink. the print is 10×15 cm each, placed in a square field as an 8X8 cm reduction; underneath, you will find all details of the work.
open edition, signed and dated. 8 euro per miniature, plus shipping.
werksverzeichnis // works directory: